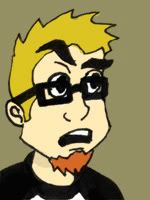 STAN DEXTER – Stan is the head projectionist at the Zoetrope, having worked there since high school. Technically this makes him part of the management staff, but he doesn't see things that way. Stan is a huge movie buff and comic book fan. He is also brutally sarcastic.
DANTE JENKINS – Dante is a high school senior, cool and collected in almost every situation. He's on the school basketball team and has a reputation as a ladies man. Everyone gets along with Dante, who finds himself able to adapt to any conversation.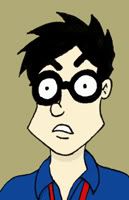 TRAVIS MARUYAMA – Travis is the new kid at the theater. He's sixteen years old and this is his first job, plus he's pretty nerdy, so he gets picked on by his coworkers a lot.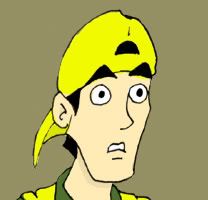 NICK WHITE – The first half of the duo of Black and White. Nick is one of the most frequent customers at the Zoetrope. He's been a friend of Stan's since high school. He's a calm guy who helps to balance out Brian's insanity.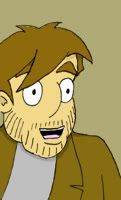 BRIAN BLACK – Brian is the second half of the duo of Black and White. No one knows where he came from really. He just started hanging out with Nick one day and he's been a fixture ever since. He's loud, opinionated, and abrasive.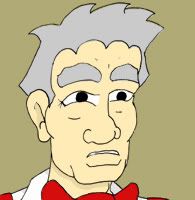 ABNER HARPER – Mr. Harper is the owner and general manager of the Zoetrope. He has a gentle, avuncular nature, and is loved by everyone.  Has a genuine paternal fondness for Stan.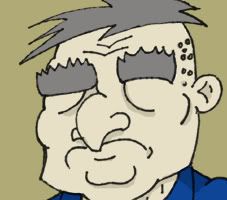 HEINZ – A scary retiree who works at the theater part-time.  He is from somewhere overseas, but no one is exactly sure where.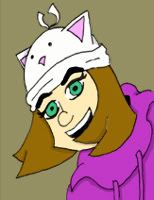 KELSEY WHITE – Nick's little sister, who is often an unwelcome tag along.  She is highly energetic, intelligent, and a fan of anime.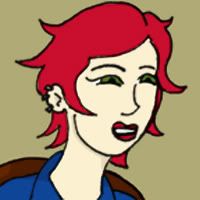 GERTRUDE "GERT" FLYNN – A girl of sass and mystery who serves as a foil for Stan in the theater.  Initially, he was shocked upon meeting her, as he didn't believe she actually worked there.  They enjoy picking on one another enough that it has caused some to suspect there are sparks there.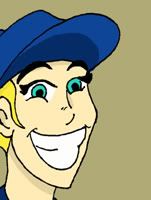 GWYN HAMPTON – If there was a competition for who would most fit the category of ditsy blond, Gwyn Hampton would win it and be on the Wikipedia page. She works concession and goes to school with Travis.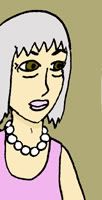 MATILDA HARPER – Abner's wife.  They are still madly in love.  The crew of the theater adore her as she gets to play den mother to their insanity.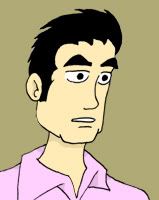 EDDY HARPER – Abner and Matilda's eldest child.  He did not take after either of his parents and cares about money and appearances over anything else.  He hates Stan.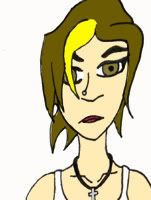 ERIN HARPER – Abner and Matilda's youngest child.  She worked at the theater when she was in high school and eventually wound up dating Stan.  It got so serious that Stan was going to propose, but she dumped him when she went off to college.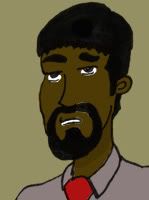 DESMOND PATEL – The senior assistant manager of the Zoetrope, and Abner's right-hand man.  He often runs the opening shift.
KEITH & RYAN – The creators of Stale Popcorn.  Occasionally serve as a metatextual Greek chorus for the strip.  Keith wears a hat.